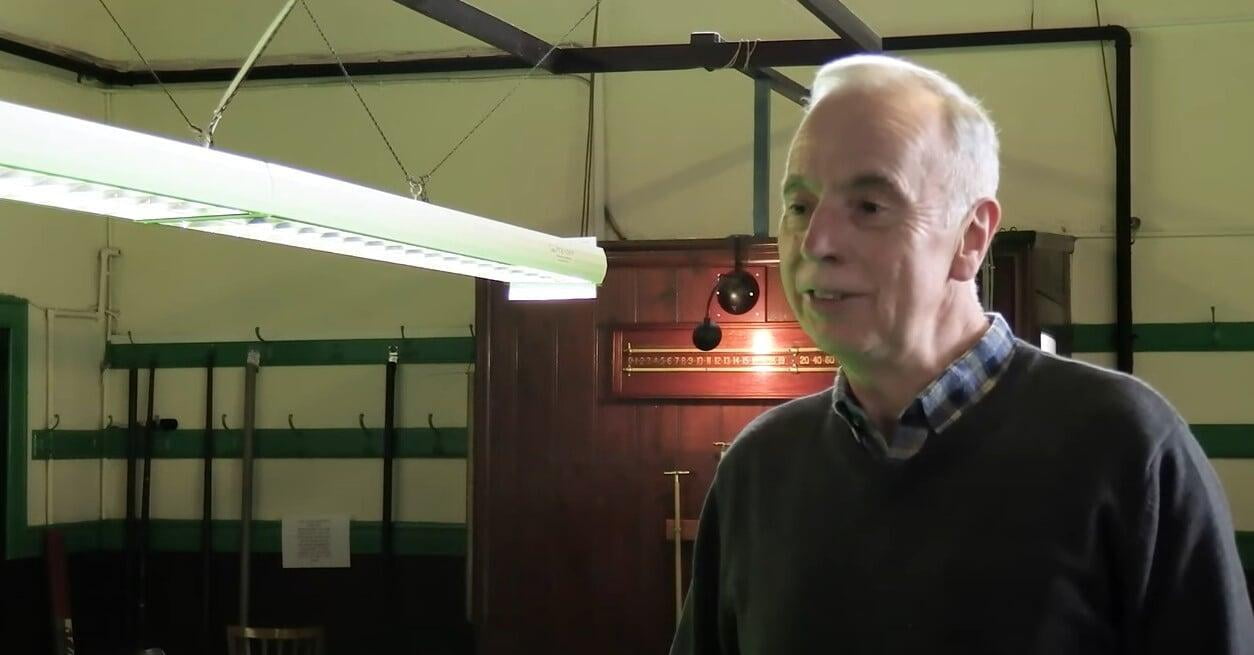 Aberconwy Snooker League Results

5th October: Victoria Club A (Llandudno): 3-3 Draw

12th October: Victoria Club B (Llandudno): 2-4 Defeat




Inaugural League Game Ends in Draw

Posted by Dewi Jones, October 2023

The first home league match played at the Churchmen's Club on

Thursday 28 September 2023

against a team from the

Llandudno Cons.

resulted in a 3-3 draw.

Aberconwy Snooker League




Annual General Meeting: Sunday 22nd October

Posted by Dewi Jones, October 2023

Our Annual General Meeting is to be held in the Club on

Sunday 22nd October 2023 at 2.30pm

.

A Notice of Motion put forward by the Committee to be discussed and voted on at the Annual General Meeting:

"That the Churchmen's Club apply for Charitable Status making it a Charitable Incorporated Organisation (CIO)"

.

This is a very important decision that we have to make to secure the future of our Club, please make every effort to attend.

Changing to a Charity would enable us to apply for any grant funding from external sources.


If any member wishes to put forward a motion to be discussed at the AGM please email me at churchmens@yahoo.co.uk




Essential maintenance: 28th September

Posted by Dewi Jones, September 2023

Just to let you know that Table 3 (nearest the toilets) is out of action due to a tear in the bedcloth near the centre pocket.

Our table maintenance contractor will be attending to carry out the repairs on

Thursday 28th September

. This means that the club will not be available for use until 1pm that day.

Sorry for any inconvenience caused.




Aberconwy and Colwyn Snooker League

Posted by Dewi Jones, September 2023

After a long absence, the club will be entering a team to play in this league for the 2023/2024 season. Good luck to the team!

Thursday Snooker

Home matches will be played every other Thursday evening, starting Thursday 28th September, between 7.30 & 9.30pm.

Two tables will be in use. The third table will be for the use of members.


Dates when home matches are to be played are as follows

28th September 2023, 12th October 2023, 26th October 2023, 9th November 2023, 23rd November 2023, 7th December 2023, 4th January 2024, 18th January 2024, 1st February 2024, 22nd February 2024 and 7th March 2024.




Club Annual Subscriptions

Posted by Dewi Jones, October 2023

These have been raised to £36 per year, which is the first increase since 2016. The rise is mainly due to the large increase in Gas and Electricity prices (from which the club has been protected for the last five years due to a fixed-term contract).




Posted by Dewi Jones, September 2023




Oscillating Wall Fans have been fitted opposite each table to keep players cool during warm weather.




Tables Recovered


Posted by Dewi Jones, February 2022

All three tables at the club have been recovered using Strachan 6811 Tournament Gold Pure Wool Cloth along with Northern Championship Rubbers fitted to the cushions.






We have had a short documentary film made by TAPE Community Music & Film giving an insight of the Club and it's history.
TAPE have been very good in helping us to promote the Club, starting with the Dennis Taylor Film and now with this documentary.

Their Manager, Steve Swindon has other ideas he would like to team up with the Churchmen's.




News Update: 7th June 2022



Rhif Elusen Gofrestredig / Registered Charity No: 1151513

Noddwyr / Patrons: Mike Peters MBE & Paul Higginson

TAPE Cerdd a Ffilm Cymunedol / TAPE Community Music and Film

t: 01492 512109
Posted by Dewi Jones, November 5th 2019

The club's AGM will be held in the club on Monday 11th November 2019 at 7.30pm inside the club. We'd like to encourage all members to attend and contribute so that you have a chance to have a say in how the club is run as we all work together towards what we hope will be a secure future for the Club.

Nominations are also requested for members willing to serve on the Committee. These can be made by email to the Hon. Secretary Dewi Jones (churchmens@yahoo.co.uk) or verbally on the night of the meeting. Consent of the nominee is of course required.

1. Welcome.

2. Short prayer by our President, Reverend Canon Quentin Bellamy

3. Apologies for absence.

4. Minutes of the A.G.M 2018 to be read and accepted.

5. Matters arising from the minutes.

6. Treasurer's report and the presentation and acceptance of accounts for the previous financial year.

7. Secretary's report.

8. Auditor's report.

9. The election of Officers and Members of the Management Committee.

10. Any other business

Annual subscriptions will also be collected at the AGM for those not able to pay by Bank Transfer.

We look forward to seeing you.




Annual Club Subscriptions

Posted by Dewi Jones, November 5th 2019

Your subscriptions for the year 2019/2020 are now due.

Adult Membership is £20.

The committee would like to encourage members to pay by bank transfer. If you can, please email me at churchmens@yahoo.co.uk to organise. Alternatively members can still renew their membership by payment to a committee member or at the AGM in November.

Many thanks. Dewi.




Posted by Dewi Jones, November 5th 2019

We're looking into pricing for blackout blinds for the windows to provide for better light control, fitting closer to the windows and replacing the curtains. Two local suppliers have been asked to quote.




Posted by Dewi Jones, November 5th 2019

New telescopic short rests have been supplied and one allocated to each of the tables.Please respect the club's equipment and report any defects to the committee.




Posted by Dewi Jones, November 5th 2019

The committee decided recently to reduce the cost of light purchased when playing snooker. £1 now buys 30 minutes and 20p buys 6 minutes of light.

The decision was made as a Thank You to the members who have supported the club over the past few years when finances were low and table charges needed temporarily increasing to bring more income to keep the club going. Now that there's a bit more of a healthy balance sheet, we've been able to make this change.

We appreciate your continued use of the club and hope this move will encourage more members to visit more often.