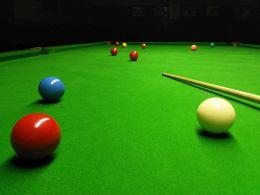 Welcome to The Churchmen's Snooker Club

Old Colwyn, North Wales
We're a small, friendly, members-only local Snooker Club - why not come and join us?
If you'd like to read a bit of background about the club, how it all started and how we keep it running, head to our History of the Club Page.
Want to see some photos and get a feel for the building and tables? Take a peek at our Gallery and locate us on a Map.
We're working hard to grow a presence on Social Media in FaceBook, so if you use those services, do Follow and Like us over there.
We even have a News Page, which we're working on to bring the latest useful information and the project for the coming year is a Member's Newsletter, so watch out for that!
If you want to get in touch please complete the form on our Contact Page and we'll get right back to you.
Membership details and current annual fee level can be found on our Membership Page.
Always a warm welcome.