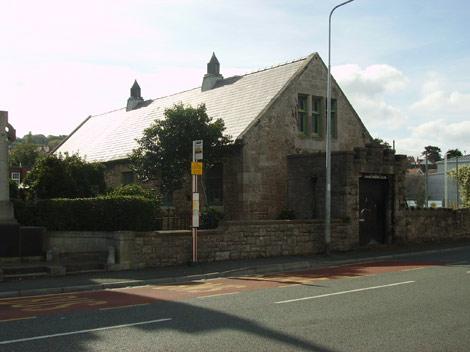 History of the Club
The Colwyn Churchmen's Club situated on Abergele Road, Old Colwyn, was founded in about 1903, and over the past 100 years has provided a meeting place for members to participate in snooker, billiards and darts. It occupies what was the original Church school in Old Colwyn and has proved a popular meeting place for members young and old.
The Club premises were rented from the St Asaph Diocesan Council from the first occupancy until the mid 1970's. At that time the Diocesan Council made known it's wish to dispose of all Church property not used for Church purposes.
Negotiations began for the sale of the Club premises, but the Club did not have sufficient funds to cover the modest agreed price of one thousand pounds. After much discussion it was agreed that all members should put up five pounds to create a building purchase fund.
In February 1978 the purchase was completed. Although the members now owned their Club premises there was still much to be done. Over the years various improvements have taken place as funds would allow.
The Club is run by a Management Committee whose members are elected at the Clubs Annual General Meeting.